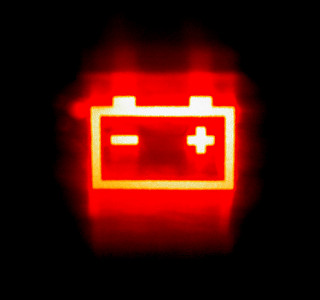 The battery, alternator and starter are the three main components of your vehicle's electrical system. When one of them isn't working properly, you could end up with a car that won't start.  There's never a convenient time for a vehicle breakdown, but it's even more frustrating if it's something that could have been prevented. When you trust your vehicle to the certified technicians at Geller's Automotive, you can be assured that all automotive electrical repair work will be done correctly. We can also periodically test your vehicle's electrical system to make sure it's working properly.
Keep Your Vehicle's Electrical System Running with Preventive Maintenance
Every time you bring your vehicle in to us for routine maintenance, we go through a 27-point courtesy inspection to check the condition of all the vital components of your vehicle. If we find something that needs to be replaced, we let you know. We also keep a record of all the services we perform on your vehicle so we can alert you to upcoming maintenance items recommended by the manufacturer, like replacing the timing belt. When it comes to your vehicle's electrical system, we will let you know when you should replace your battery or have some maintenance done so you can avoid a major automotive electrical repair issue.
Schedule your electrical system repair with Geller's Automotive in Byram, New Jersey.
Tips for Maintaining Your Car's Electrical System
In addition to the great service you'll receive from everyone at Geller's Automotive, we have some valuable tips to help you maintain your vehicle's electrical system:
Tip #1:  Keep the battery and its connections clean. 
Tip #2:  If you have to jump start your car, never use another car that is running.  Instead, jump start your car using the other vehicle's battery power alone.
Tip #3:  Before your turn the key in the ignition, make sure you turn off all the major electrical drains like the air conditioner and stereo. 
When You Need Emergency Automotive Electrical Repair Trust Geller's Automotive
Our technicians are experienced in all facets of automotive electrical system repair so when you bring your vehicle to us, we start working right away to identify and correct the problem. Once we find what is causing your car not to start, we call you to let you know the repair work that needs to be done to get your vehicle back on the road. You can be assured we will complete all the necessary electrical system repairs at a fair price.  For all your automotive electrical repair needs, call Geller's Automotive!