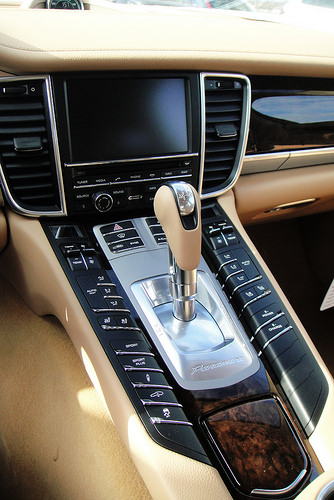 Have you been noticing some issues with your vehicle's transmission? Does the thought of transmission problems send you into a panic? You're not alone. When it comes to automobiles, we don't know of anyone who wants to hear they have a problem with the transmission. With good reason. The transmission is one of the more complicated systems in your vehicle. Lots of things can affect its performance – some minor and some major. That's why it's important you bring any transmission repair concerns to an auto repair shop you can trust, like Geller's Automotive, located in Byram, New Jersey.
How to Maintain Your Automatic or Manual Transmission
The best way to avoid transmission problems is to make sure you commit to regular fluid and filter changes. Many times, vehicle owners will neglect having their transmissions serviced. This often leads to premature failure of the transmission. When considering the high expense of replacing a transmission vs. the cost of a transmission fluid and filter changes, the routine maintenance ends up being money well spent.
How often should you change the fluid and filter? The recommended schedule for changing the transmission fluid and filter is not mentioned in most owner's manuals (unless you'll be using your vehicle for towing). Most transmission experts will tell you that changing the automatic transmission fluid and filter every 25,000 to 30,000 miles will significantly prolong the life of your vehicle's transmission. SPECIAL NOTE: If you've never changed the transmission fluid or filter and your vehicle is approaching 80,000 to 100,000 miles, check with us before having the fluid and filter changed. Often times, doing so will cause transmission problems.
Not all transmission shops in Byram, NJ, are alike. When it comes to servicing and repairing transmissions, bring your vehicle to Geller's Automotive. We can perform routine maintenance including transmission pan gasket, filter and fluid changes as well as complete transmission fluid flushes. We use the type of transmission fluid that works best for the make and model of your vehicle. We'll also let you know if we find a problem with your transmission and can expertly take care of your transmission repair needs. Click here to make an appointment to have a transmission maintenance performed on your vehicle.
What to Look for If You Suspect You Have a Problem with Your Automatic Transmission
Because of its complexity, there are any number of components that can cause problems with the transmission. Leaks are just one of the common problems vehicle owners experience that require transmission repair. An automatic transmission is also very sensitive to the type of transmission fluid used. In fact, using the wrong type of fluid for your make and model can damage your vehicle's transmission.
Here are some signs to look for when it comes to your transmission:
The Level of Transmission Fluid is Low – Your vehicle's transmission does not use up fluid, so if the level is low, there's a leak in the system that needs to be repaired.
Red Leaks or Stains Under Your Vehicle – This is sure sign there is a problem with the automatic transmission or the power steering system. Either way, you should have it checked and repaired.
Burnt Odor or Black Transmission Fluid – Transmission fluid is red. If it smells like it's burnt, looks cloudy, or is black in color, have it replaced right away.
Noises, Vibrations and/or Erratic Shifting – Do not ignore any of these symptoms. There are a number of transmission problems that only need something as simple as an adjustment. If ignored, however, a simple problem will turn into a more serious repair.
In need of transmission repair? Make an appointment with Geller's Automotive in Byram, New Jersey, today.
photo credit: 2014 Porsche Panamera S E-hybrid (970) center console via photopin (license)