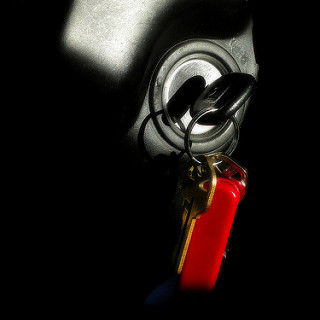 Are you interested in buying a used car, either for yourself or your teen driver? If you want to make sure you are buying a vehicle that is safe and will be reliable, you will have to do some homework. We have a list that will help you through the process. Read on to learn more.
Before you look at any car, truck or van, decide on the make and model of the vehicle you would like to buy. Try to get as much information as you can on on buying a used car and things like pricing and features. An excellent place to start is on Kelley Blue Book (kbb.com) and Edmunds (Edmunds.com).
Look on-line to find out the average repair and maintenance costs for the make and model of the vehicle you would like to purchase. Your research may also provide helpful information on typical repair issues experienced by owners of this vehicle.
Start your search for vehicles. You can check your local dealerships for used vehicles as well as local classified ads. Let us know, too. We may know of a vehicle owner who is looking to sell their car, truck or van.
Once you find a vehicle that interests you, bring a basic inspection checklist with you when you go to look at the vehicle. An internet search for "used car buying checklist" should provide you with a helpful checklist. You can also use this one from bankrate.com: http://www.bankrate.com/auto/18-tip-checklist-test-driving-a-used-car/
Test drive the vehicle. You will want to test it under various driving conditions – hills, highways, traffic – to look for any problems in the way the vehicle handles.
Ask to see copies of the service and repair records.
When buying a used car, you should have the vehicle inspected by a mechanic. The certified technicians at Geller's Automotive can complete a pre-purchase inspection for you. If there's a vehicle that interests you, give us a call or click here to schedule an appointment.
Go to recalls.gov to see if there are any old or open recalls on your vehicle.
Do a search on a trusted database service like Carfax.com. A Carfax Report will provide you with information on the vehicle registration and on salvaged, junked or flood titles. It will also give you important data on whether the vehicle incurred any frame or structural damage, was in an accident, and more.
Once you purchase your new vehicle, we hope you will bring it to our auto repair shop in Byram, New Jersey, for all your auto repair and maintenance needs. Click here to schedule an appointment now.